The Member of Parliament for Formena in the Ashanti region Andrews Amoako Asiamah has backed out of the upcoming primaries of the New Patriotic Party (NPP).
In a letter announcing his decision, the legal practitioner said: "After a broader consultation with some Chiefs and other vibrant politicians who I've taken as my political advisers, I've decided with my team to withdraw from the parliamentary primaries of the New Patriotic Party".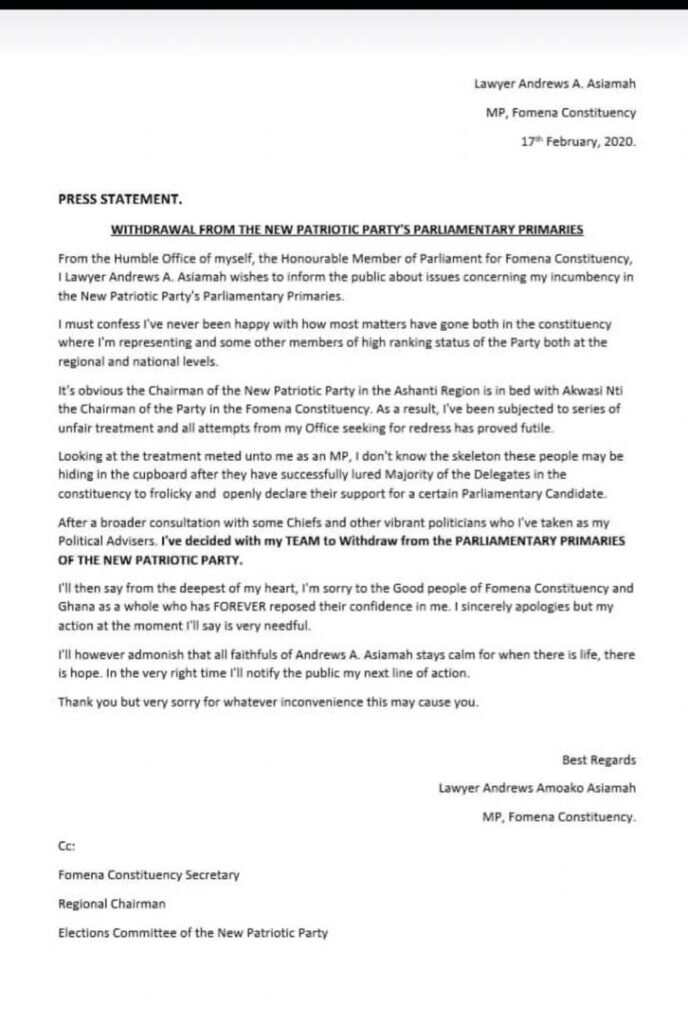 He recounted a series of unfair treatment from the regional chairman of the party and even from the national level.
According to him, the NPP regional chairman Bernard Antwi Boasiako popularly known as Chairman Wontumi has already created unfair competition going into the race as he has teamed up with the constituency chairman to back a certain candidate .