The Ghana Police Service has placed a GHS 15,000 reward for anyone who volunteers information on the killers of Ahmed Hussein-Suale, investigative journalist with Tiger Eye PI.
Ahmed Husein was shot three times, twice in the chest and another in the neck by gunmen on motorbike in Madina, Accra while driving home on Wednesday night.
The Homicide Unit of the Police Service has commenced investigations to unravel circumstances leading to the murder.
Some eye witnesses said they saw the unidentified assailants lurking around the neighborhood on a motorbike hours before he was killed.
President Nana Addo Dankwa Akufo-Addo has condemned the killing and has charged the Ghana Police Service to bring the perpetrators to book as soon as possible.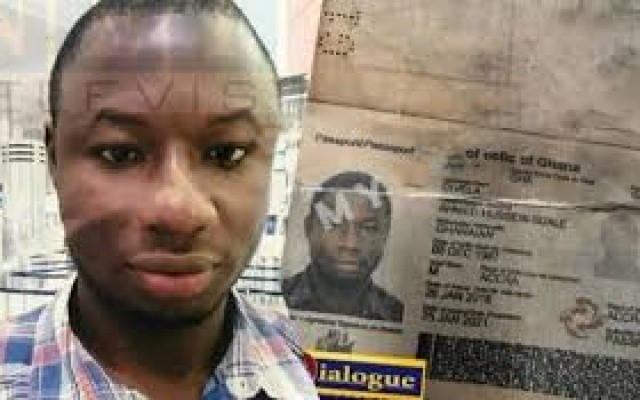 They have entreated the public to "volunteer information through the following police social media handles: Email: padphotopol@gmail.com, Facebook: GhPoliceService, Twitter: @GhPoliceService, or call the police on telephone numbers: 0244623866, 0242814863 or toll-free numbers 18555 and 191".