The Communications Ministry has directed telecommunication companies in the country to stop with immediate effect the upfront deduction of Communications Service Tax(CST).
A statement by the Ministry Friday said the implementation of the tax should be treated the same as the National Health Insurance levy and the GETFUND.
All unused data and voice bundles purchased by subscribers do not expire and must be rolled over with the next recharge.
Furthermore, MNOs will be subjected to strict compliance with existing Quality of Service standards to ensure value for the subscribers' money in accordance with their license obligations.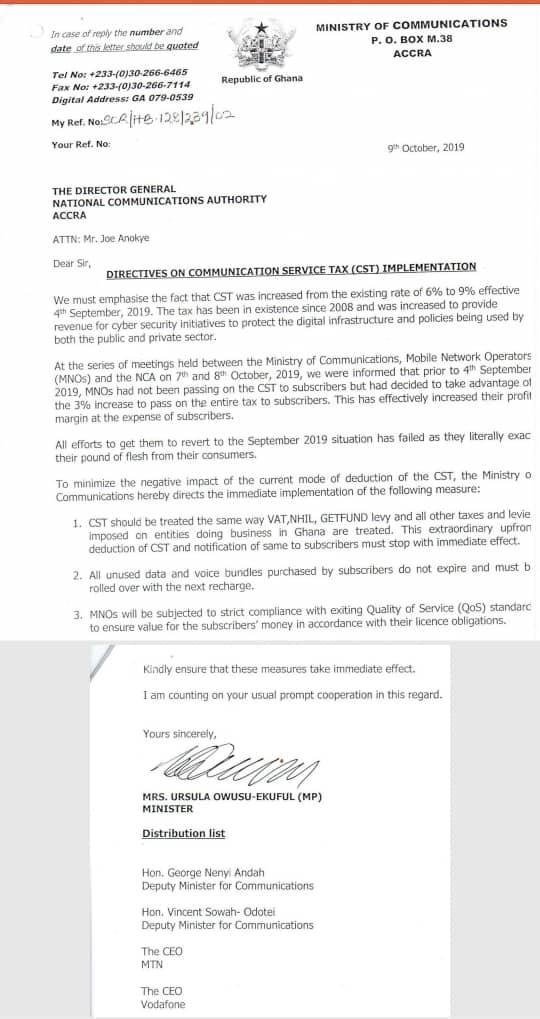 This directive follows an accusation by the Chairman of the Finance committee of Parliament, Dr. Mark Assibey-Yeboah that telecommunications companies have acted to make government unpopular.
Following the upward review of the Communications Service Tax from 6 to 9 percent, credits of customers are deducted at the point of recharge.
This has resulted in huge public uproar against the increment by the government.