At least results of over 48,000 WASSCE candidates have been withheld by the West African Examinations Council (WAEC) following their involvement in acts of malpractices.
"The entire results of 48,855 (14.12%) candidates have been withheld pending the conclusion of investigations into various cases of examination malpractice detected during and after the conduct of the examination," WAEC said in a statement.
The alleged malpractices, included bringing foreign material such as prepared notes, printed material and mobile phones to the examination hall, collusion among candidates, planned cheating which occurred with the connivance of some supervisors and school authorities.
"The withheld results of candidates may be cancelled or released based on the outcome of the investigations," a statement signed by Head of Public Affairs, Agnes Teye-Cudjoe said.
While confirming the release of provisional results of successful candidates, the council said it will "dispatch the results to the schools and candidates are advised to contact their heads of schools for the results".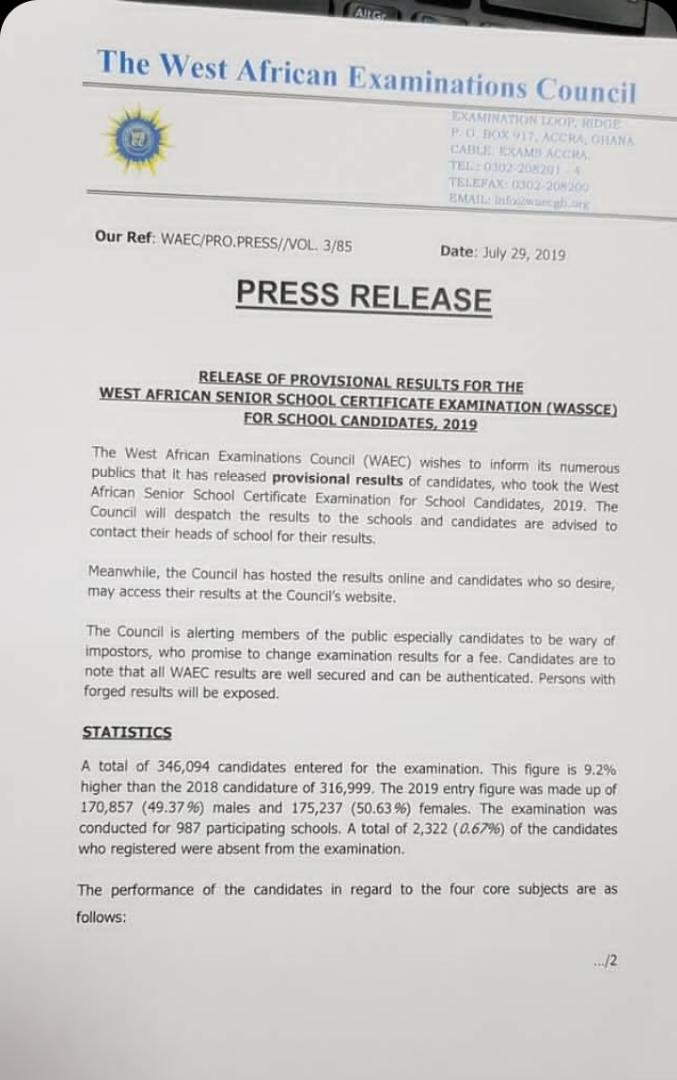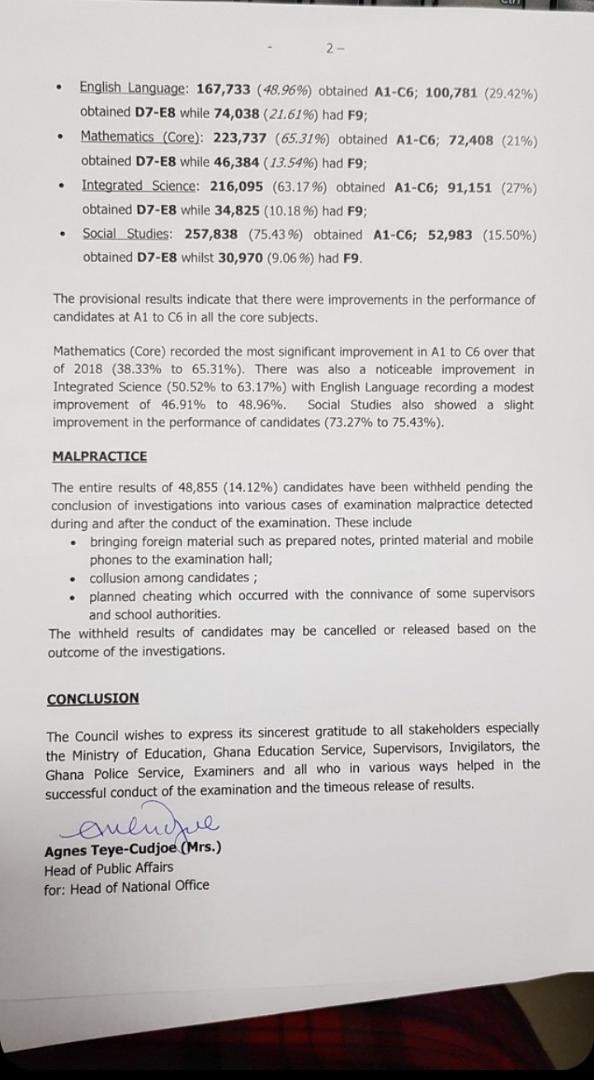 Facebook Twitter Google+ PinterestPrevious articleTalk tax goes up from 6 to 9%