Dancehall artiste Shatta Wale has been featured in a Creative Arts textbook meant for class four pupils and published by Alpha and Omega series.
The page on the Shatta Wale comes with a watered-down biography of the artiste and some of the works he has put out over time.
In the book, the students were tasked to, in groups or pairs, discuss who he is and later dance and sing to one of his popular songs.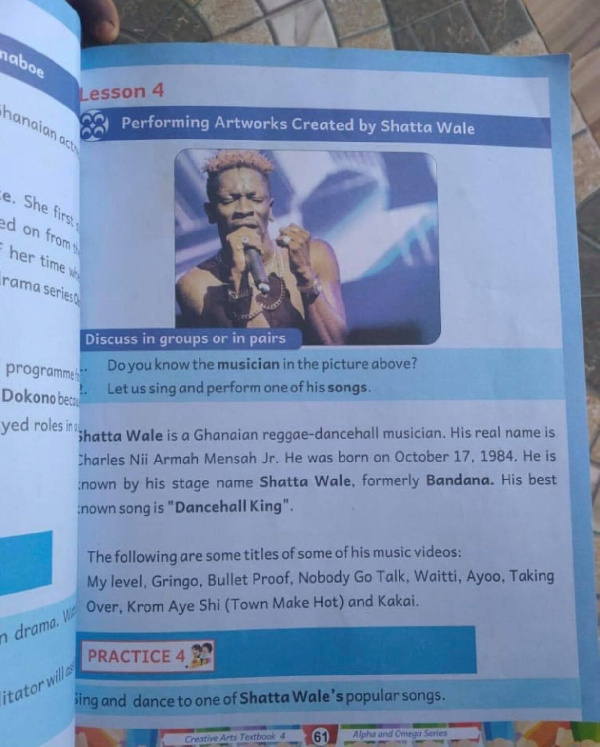 The 'Melissa' hitmaker's appearance in the textbook follows the need for students to learn about performing artistes as stated in the curriculum.
Students are required to study artistes whose work reflect topical issues in Ghana, reflect the history and the culture of the people in Ghana among others.
Students, according to the curriculum, should be tasked to gather information on artistes, examine their compositions and works and generate ideas from the artworks of some artists they discover.