The Millennium Challenge Corporation (MCC) has asked the Government of Ghana via the Minister of Finance, to reinstate PDS as managers of Ghana's power prior to the concession agreement was terminated.
A letter from MCC addressed to the Finance Minister stated that the reinstatement of PDS is sine qua non under which Ghana can secure the remaining $190 million of the compact fund to be used to strengthen the operations and distribution of power in the country.
"Formerly announce the reinstatement of the PDS' concession rights under the transaction agreement," it said.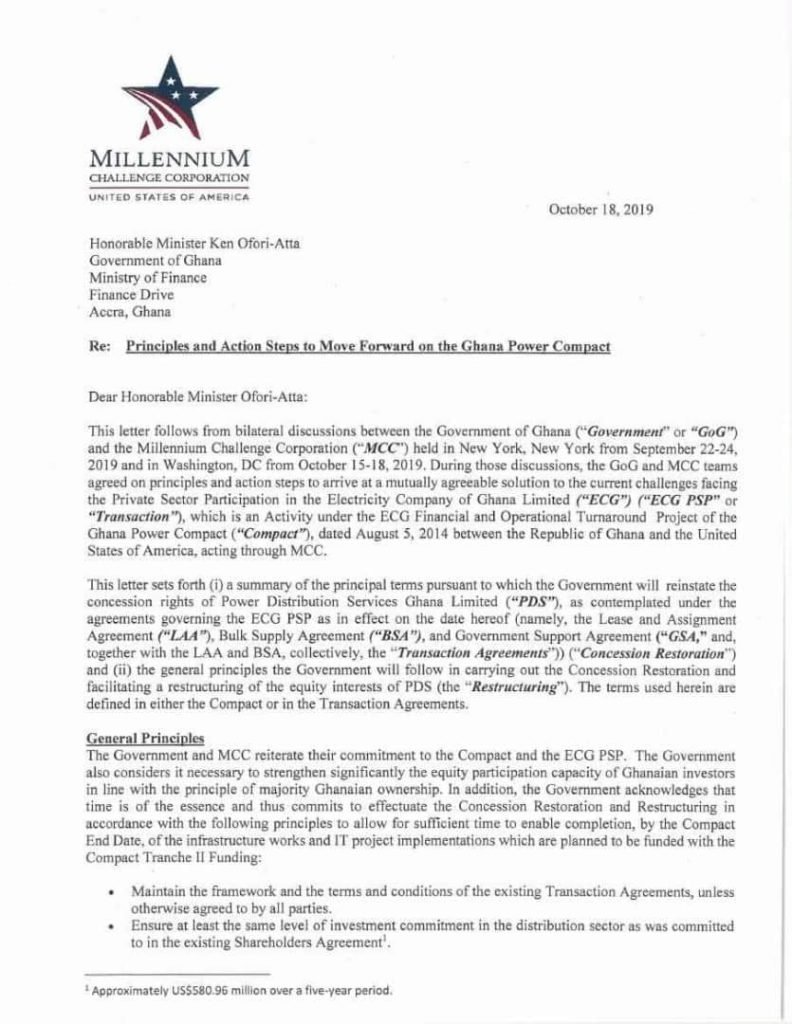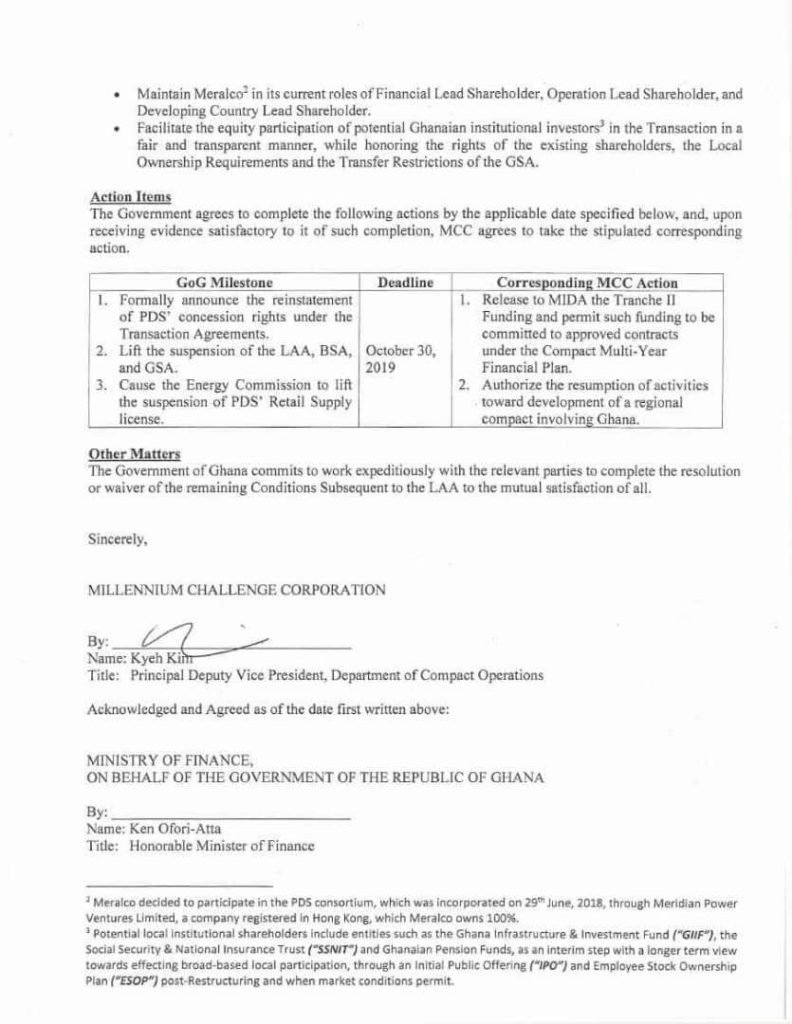 The Government of Ghana has announced that it can't continue with the concession agreement with PDS.
"On the strength of all the information gathered about the purported Demand Guarantees provided by PDS as security for the transfer, the Government of Ghana is of the firm opinion that there is no valid Payment Security. Al Koot has clearly denounced and repudiated the instruments and expressed a clear intention not to be bound by any present or future obligation arising out of same. It is quite apparent that the alleged signatory of the purported Demand Guarantees, Yahaya Al Nouri, was not duly authorized by Al Koot to execute same according to the company's Delegation of Authority instrument. The product was also not one of the company's product lines," a government statement said
It added: "It would be illusory for Ghana or any of the parties to the LAA and BSA to consider that a valid and enforceable Payment Security was furnished by PDS in fulfilment of an essential Condition Precedent for the Transfer to PDS. In direct response to an observation in the FTI Final Report about the possibility of Ghana prevailing in a law suit against Al Koot, we say that the people of Ghana would consider it highly irresponsible on the part of government to act on the remote possibility that a Qatari court may find that there was a valid guarantee in place when Al Koot has unequivocally repudiated same as not its act. In any event, the Demand Guarantees are governed by the laws of Ghana, and not Qatar. Further, Qatar does not subscribe to Common Law for the doctrine of judicial precedent to be applicable."