Hundreds of aggrieved customers of troubled gold trading firm, Menzgold Ghana Limited, on Tuesday thronged the streets of Tarkwa in the Western region to demonstrate over their locked up funds.
The customers for months have been demanding payment of their principal investments after the gold dealership company was instructed by the Securities and Exchange Commission (SEC) to halt operations.
Several efforts by the customers targeted at the company to get their monies have failed to yield any positive results.
Tuesday's demonstration followed a similar one held in Kumasi in the Ashanti Region last month. The Ashanti Regional Police Command described that the demonstration as "illegal".
Speaking to Starr News, the aggrieved customers warned that the Tarkwa demonstration in the Western Region was the last peaceful protest they hold, warning the subsequent ones will be disruptive.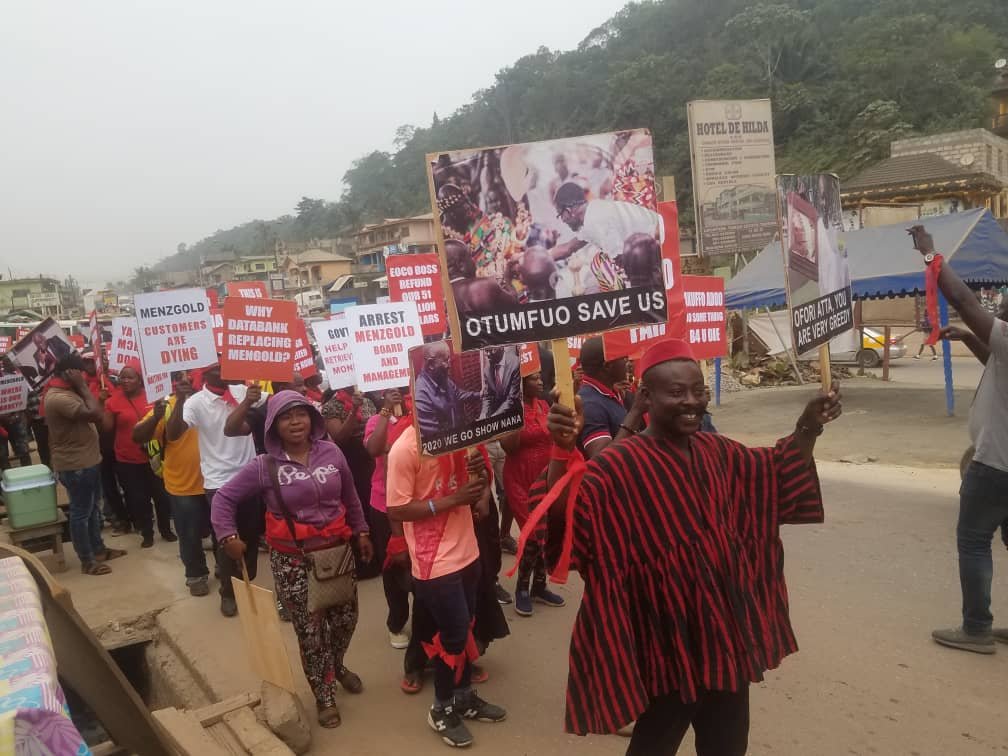 "We are not going to sit down today or tomorrow to let Nana Appiah Mensah dupe us. We are not going to tolerate that. From today, this is the last demonstration and if we do not hear anything from the government we are going to do our worst," one of the demonstrators said.
Another added: "The government has been sitting down doing nothing. This is just the tip of the iceberg. If we don't hear anything from the president, if we don't hear anything from the government we shall do our worst. They should take this as a caution."
Menzgold crisis could cause Civil War
Security Analysts have warned the frustration of the aggrieved customers Menzgold, could result in a full blown civil war in Ghana.
Holding similar view, Veteran lawyer, John Owusu Agyeman told Naagyei FM: "If we don't take care there could be war in Ghana as happened in Albania when several of that country's citizens fell victim to a Ponzi scheme. For about six months they were fighting and it took the UN to intervene and eventually the government was overthrown.
"About 1.8 million Menzgold customers are frustrated; this number is more some countries whole population. If this number of people should start an insurrection, can our 30,000 man strong army and about 40,000 Police force contain these people? That could cause a major crisis in this country."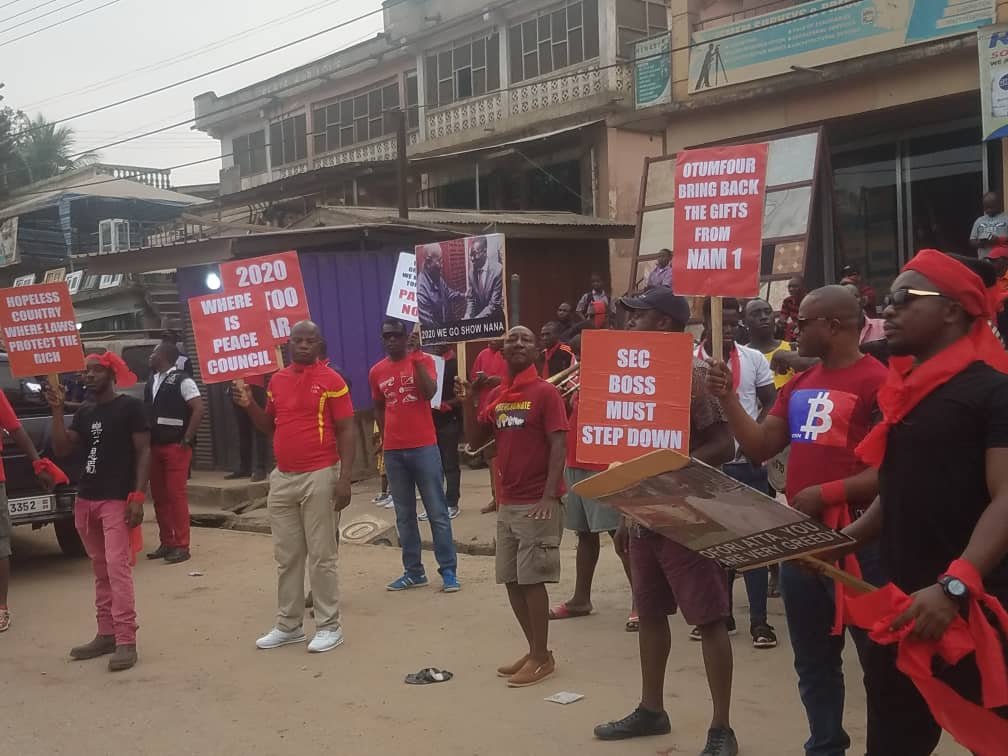 The SEC directive
SEC ordered Menzgold in September last year to suspend their operation with the public.
According to the Commission, Menzgold did not have the license to trade in gold collectibles and that doing so was in contravention of the Securities Industry Act, 2016 (Act 929).
Menzgold, has since collapsed, compelling its customers to blame SEC for the fold-up.
The CEO of the troubled gold firm Nana Appiah Mensah is currently said to be in the grips of security officers in United Arab Emirates (UAE) in relation to a gold scam.
The Ghana Police Service confirmed his arrest after Checks by Starr News with the Police in Dubai revealed that they had not arrested any Ghanaian national by name Nana Appiah Mensah as was reported in Ghana by several media outlets.
Government then hurriedly dispatched a delegation to the Gulf country last month to facilitate his extradition to Ghana.